Composite and Lake Forest® 

Faux Wood Blinds
The warmth of real wood delivered to rooms that require a humidity-resistant solution. These easy-to-clean blinds are engineered to prevent warping, fading, cracking, and peeling—ideal for kitchens, laundry rooms, bathrooms, or any other high-humidity area.
Choosing Between Composite and Faux Wood Blinds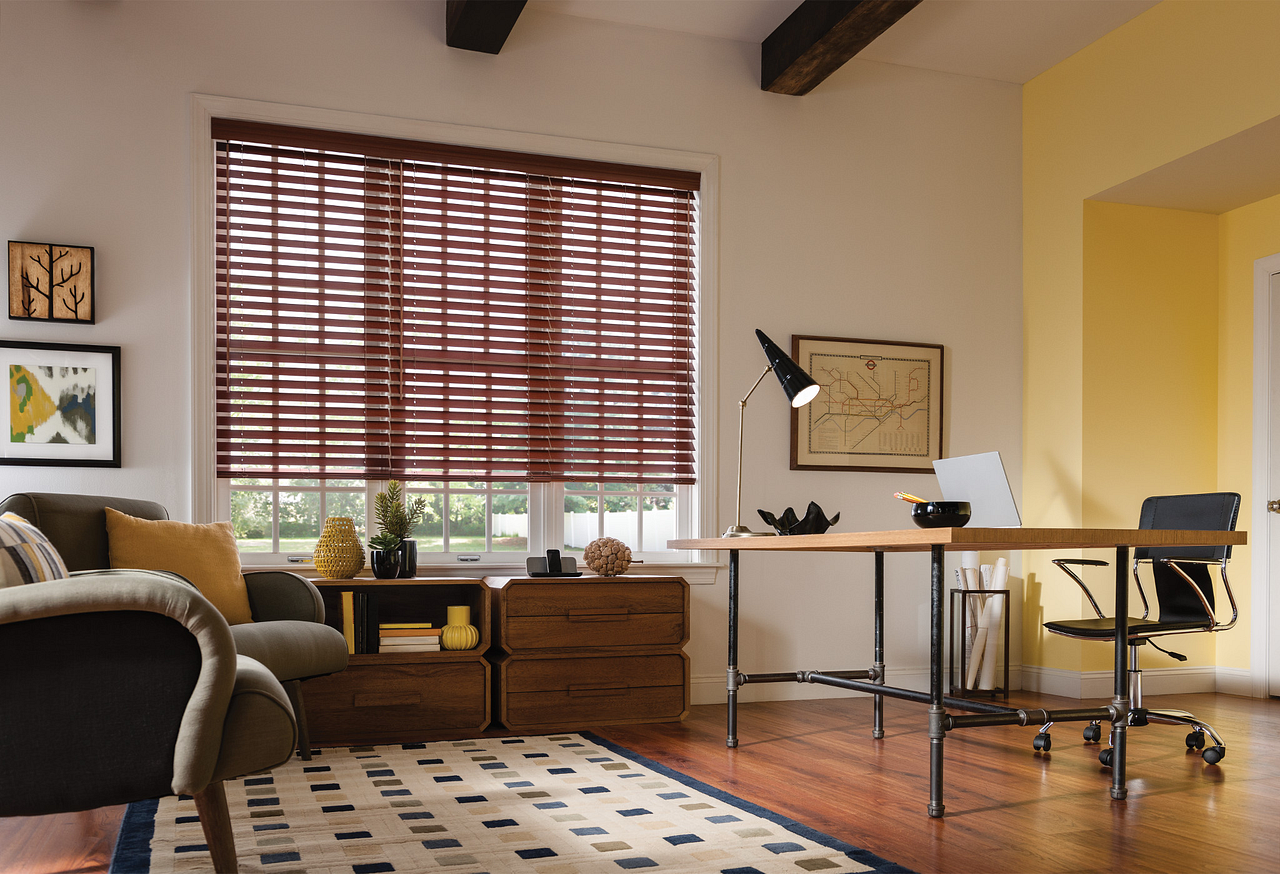 Lighter weight and with wider ladder spacing 

than faux wood blinds, Composite Blinds withstand the highest humidity and share a color palette with Composite Shutters for a 

whole home solution.
Faux wood blinds come with either solid color

slats 

or with patterns that closely mimic the grain

of real 

wood. Made from PVC for fire- and moisture-resistance, faux wood blinds combine natural wood beauty with 

modern engineering.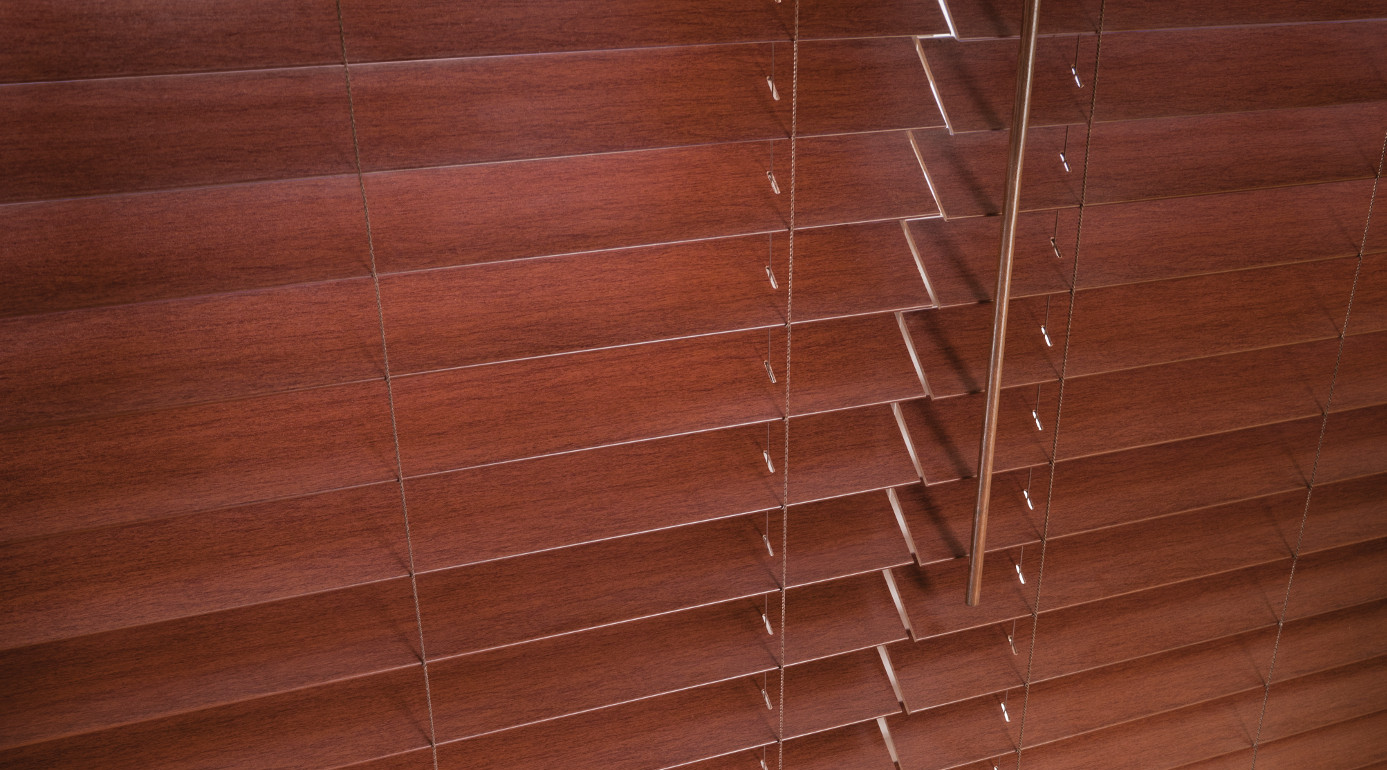 Wood Blind Product Options
TSuperior solutions for when you want the look of real wood blinds but the needs of your space require a moisture-resistant alternative.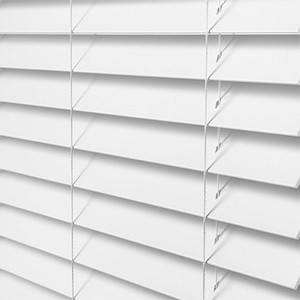 Traditions® Composite Blinds
Moisture-resistant, polymer composite 2" and 2½" slats with superior strength and available with a smooth finish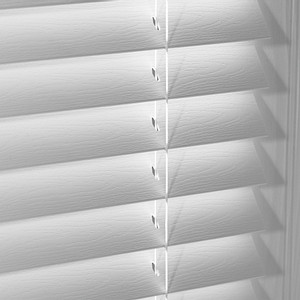 Lake Forest® Faux Wood Blinds
Moisture-resistant, durable, solid or wood-grain patterned PVC available in 2" and 2½" slats
Experience effortless, convenient window treatment control. Cordless options are the safer choice for homes with children and pets.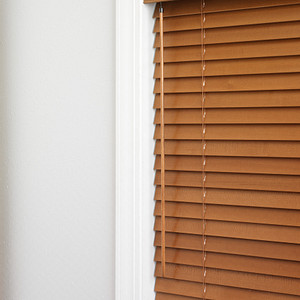 Wand Tilt
Instead of cords, a single, slender wand comes color-coordinated with your blind; available with cord lift or cordless lift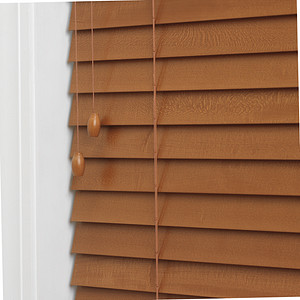 Cord Tilt
Easy-to-operate, the durable cord tilt allows you to open or close slats with a simple pull; available with cord lift or cordless lift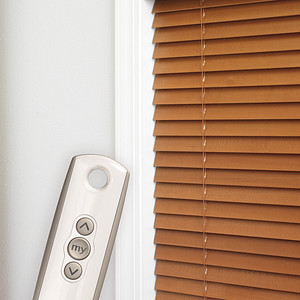 Motorized Tilt
Provides easy operation of hard to reach or large blinds with the touch of a button; available with cord lift
Take control of your space with options that offer additional light blocking and privacy.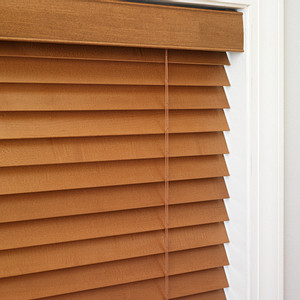 NoHoles™
For maximum privacy and light control, route holes on each slat are eliminated so less light slips through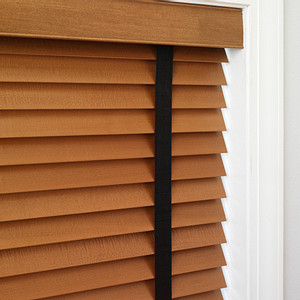 Cloth Tapes
Strips of colorful fabric align with the route holes on each slat, protecting privacy, and allowing less light to slip through.
Limited Lifetime
Warranty
The Graber Limited Lifetime Warranty extends from installation throughout the life of your window treatment