Layered shades blend form and function to deliver superior benefits and a variety of solutions for every home. Choose from a wide selection of styles that offer precise light control, easy operation, and protection from excess heat, glare, and UV rays—all available in a wide range of colors and materials.
Layered shades offer a modern take on light control with their alternating sheer and opaque fabrics. When open, the layers align to gently filter light through the sheer material.
The elegant woven fabric blocks harmful UV rays from your interiors, and our coordinating fabric-wrapped cassette provides a finished look—at no extra charge.
Airy & Modern Shades
Adjust the vane alignment to fine tune light control, or raise the shade completely
The shades block harmful UV rays to protect your space
Sleek, fabric-wrapped cassette comes standard and creates a cohesive appearance in the window
Shades raise completely in the cassette for a perfectly open view
Free vane alignment, when requested at time of order, ensures a consistent look across windows in the same room
Layered Shade Product Options
Control Types
A range of lift controls can be paired with your Graber Layered Shades to meet your usage and safety needs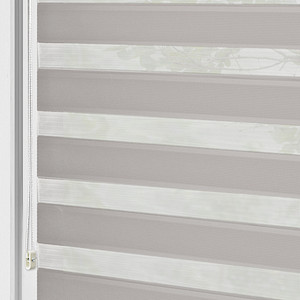 Continuous-Loop Lift
Smooth operation with a consistent cord length, it's a great option for larger windows that see heavy use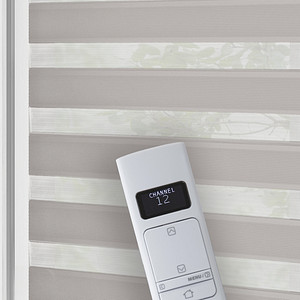 Motorized Lift
A safe alternative to cords with easy operation at the touch of a button; perfect for hard to reach or large shades
Limited Lifetime
Warranty
The Graber Limited Lifetime Warranty extends from installation throughout the life of your window treatment